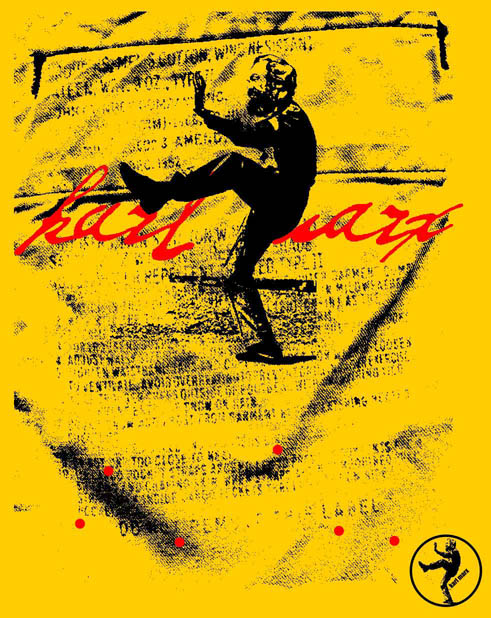 INFO
&nbsp&nbsp&nbsp&nbsp&nbsp&nbsp
CONCERTS
&nbsp&nbsp&nbsp&nbsp&nbsp&nbsp
BIO
&nbsp&nbsp&nbsp&nbsp&nbsp&nbsp
LYRICS
&nbsp&nbsp&nbsp&nbsp&nbsp&nbsp
PHOTOS
&nbsp&nbsp&nbsp&nbsp&nbsp&nbsp
MP3
&nbsp&nbsp&nbsp&nbsp&nbsp&nbsp
VIDEO
&nbsp&nbsp&nbsp&nbsp&nbsp&nbsp
CONTACTS
&nbsp&nbsp&nbsp&nbsp&nbsp&nbsp
LYRICS:
Endless War

Like the rat
in endless puddle
like the fly in world wide web
jako moucha v tele záby
nemám sanci vstrebat jed
tak co mne porád tlací vpred?

Ve vsem tom co zvete zkázou
hríchem, temnem, zkrátka zlem
tam já ve svém zivlu jsem

Endless war
Still coming fight
and I feel
that I am right

I wanna change
the way it goes
endless war is in my vein
it gives as power
when locusts rain

Poetry of the class war
I´m lovin´it




&nbsp
Endless Fall

I´m healing myself
from this desease
I was born to.
But I can´t prevent
serious injury.

I´ll try to retrieve!
retrieve the cells!
But this service
is not for free..
Just change what is burned
into the brain.

Zacni u sebe..

Let your body die
continue with the soul,
city and the world.

DON´T BE AFRAID.




Survival Guide

Without friend
without home
without your body
and sureness.

How ride out the storm?
How to survive in this dying world?
Just increase your survival rate..

Live through this deadly desease.
Don´t let your body and soul
to burn down like matchwood.

Try to find the way inside.
Try to make your own sense.
Spas svou dusi.

Than rise like phoenix
from the ashes, rise like Lazarus.
Society of resurrected.




&nbsp
Washing Day

Washing Day
kdy omyjeme své duse
Like your body
before the last journey.
Let your thoughts
to go Away.

We have to run
but just can´t stay.
You can´t go
against the stream.
Try to make molotov cocktail
do plastové láhve.

Pokud nejsi dost silný
follow the washing tone.




Old man talking

Listen the old man.
/Dej si pozor na jazyk/
Just speak his language.
Even a good marksman
may miss /his last words/.
Listen the old man.
Stopy rezu na mrtvym těle.
Srdce pracuje na svym zániku.
/Like the revolution counter/
Na konci zivotnosti.

Deadly disease
of this company.
Dying body - Living soul
Bad marks in this exam.
Listen the old man
talking idly.

Just listen
and hear the heart
of this dying world.
Listen the old man
talking idly.